Manufactured Stone Paving
A stylish and ethically sound alternative to natural stone, our range of manufactured, or reconstituted, stone paving, walling and edging products give your imagination all the help it needs in constructing your ideal stone feature.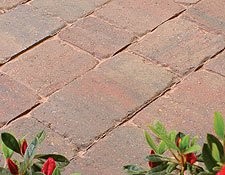 StoneFlair
Monksbridge Block Paving
This distinctive block paving solution is ideal if you're looking to give your driveway a predominantly traditional and rustic feel. Can be used to create a natural stone courtyard effect. Priced per m².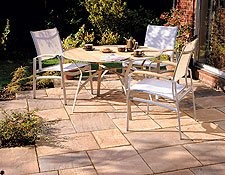 Bradstone
Old Riven Paving
The quality look and feel of Old Riven, along with a choice of five attractive shades and circle options, belie its inexpensive price tag.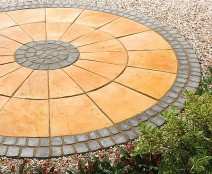 Bradstone
Old Riven Paving Circle
2.4m diameter circle
£249.55